 iOS Code Review is a targeted bi-weekly newsletter for software professionals developing for Apple technologies, such as iOS, macOS, tvOS. Our mission is to help programmers get better at their craft 🚀
We feature code improvement advice, and the audience is highly interested in becoming better engineers. Subscribers are highly engaged, and every issue contains quality, hand-curated material and commentary.
Sponsored links are available for companies and makers looking to reach the iOS Code Review audience. Reserve your space in the sponsorship calendar by clicking "Book a slot" below.
Stats
75% average open rate
2,8k email subscribers
55+ issues released so far
Sizeable Twitter and LinkedIn following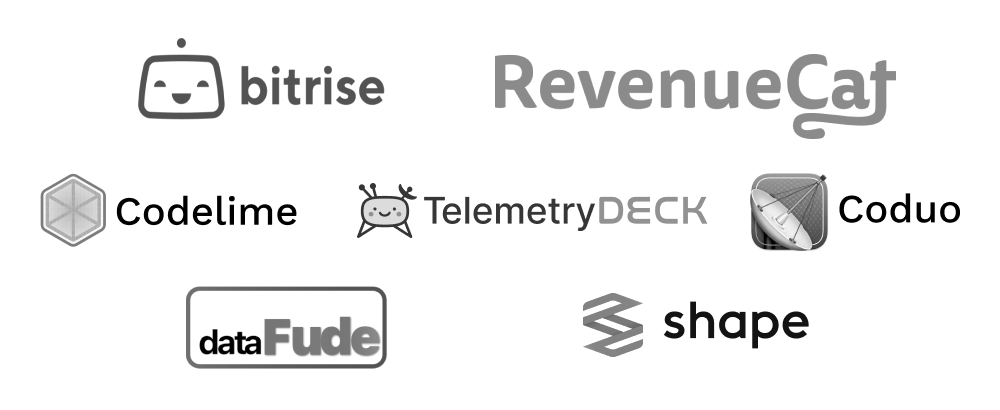 Are we a match?
You're building a tool for developers
Proper tooling helps developers do a better job - if not by directly helping build better software, then at least by leaving more time to focus on the creative parts of the job.
You're building an indie app
Indie makers have the highest respect in the developer community. We can present your app in front of a targeted group of Apple platform developers, who tend to be more open to paying for software.
You're selling a digital product
Whether it's a book, a course, or something else entirely - iOS Code Review's audience is eager to learn.
You're hiring
If you're hiring, we can feature your job ad(s) in front of almost 3000 developers who are invested into improving their craft - exactly the type of people you want on your team.
Booking and availability
🗓 Issue #53 - Aug 17, 2023 - booked
🗓 Issue #54 - Aug 31, 2023 - booked
🗓 Issue #55 - Sept 18, 2023 - booked
🗓 Issue #56 - Sept 28, 2023 - booked
🗓 Issue #57 - Oct 12, 2023 - booked
🗓 Issue #58 - Oct 26, 2023 - booked
🗓 Issue #59 - Nov 9, 2023 - booked
🗓 Issue #60 - Nov 23, 2023 - reserved
🗓 Issue #61 - Dec 7, 2023 - available for booking
2024 is open for booking
Pricing
One sponsor per issue: €350 (excluding VAT).
Accepted payment methods: direct bank transfer, PayPal, card, Apple Pay.
Advertisement format
The format of the newsletter is text only. Text works best and generates the highest engagement. Your advertisement will be included as:
A section in the middle of the newsletter issue - sent as email, and lives online forever on the website
A shoutout tweet thanking the sponsor
A shoutout post on LinkedIn thanking the sponsor, including your link
Hybrid Cat ApS
CVR nr. DK42184012